Let Your Computer Read to You
Typically when I'm home, I've set the company Mac aside and fallen back on a wide-screen Windows PC. I've gotten lazy as I've gotten older: I rather like having the computer read things to me I don't necessarily feel like reading myself. :)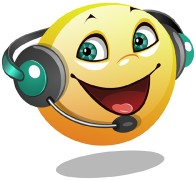 Being read to is especially enjoyable when I'm either working on another task or I want to completely relax without having my eyes glued to the screen.
Enter
Balabolka
(Russian for "chatterer"), the free Windows text-to-speech (TTS) engine.
Balabolka is easy to use, and works with any TTS voice currently installed on your system (my current preference being "VW Kate"), and the documentation points you to additional voices you can download free of charge.
It supports a range of reading options including text-based documents of assorted types, pasted text, or the contents of the clipboard.
Balabolka has all the features you'd expect without getting carried off to bloat-land. Like most quality software, a lot of the best things about it are its most basic.
Two bread-and-butter features I needed that work especially well include the ability to save MP3s* and to "train" the dictionary to correct mispronunciations.
Click image to enlarge
* In addition to MP3, Balabolka supports seven other file export formats: WAV, OGG, WMA, MP4, M4A, M4B, and AWB.
It also comes with the ability to save ID3 meta information to MP3s (though since I've been using Balabolka to record chapters in audio books, I prefer to bulk edit this info using another first-rate freeware program called
Tag Scanner
featured in
Best Free MP3 Tag Editor
).
Other useful features are the ability to have multiple documents open displayed as tabs along the top or bottom (your choice set in
Options -> Settings
) and the ability to use context menus while Balabolka is reading (both pictured in the screen shot shown above).
Balabolka is an all-around useful program that works well and is easy to use, and it comes in a portable version as well if you want to stick it on a USB drive and go. Just
grab yourself a free copy
today. Cheers! :)